Jib Cranes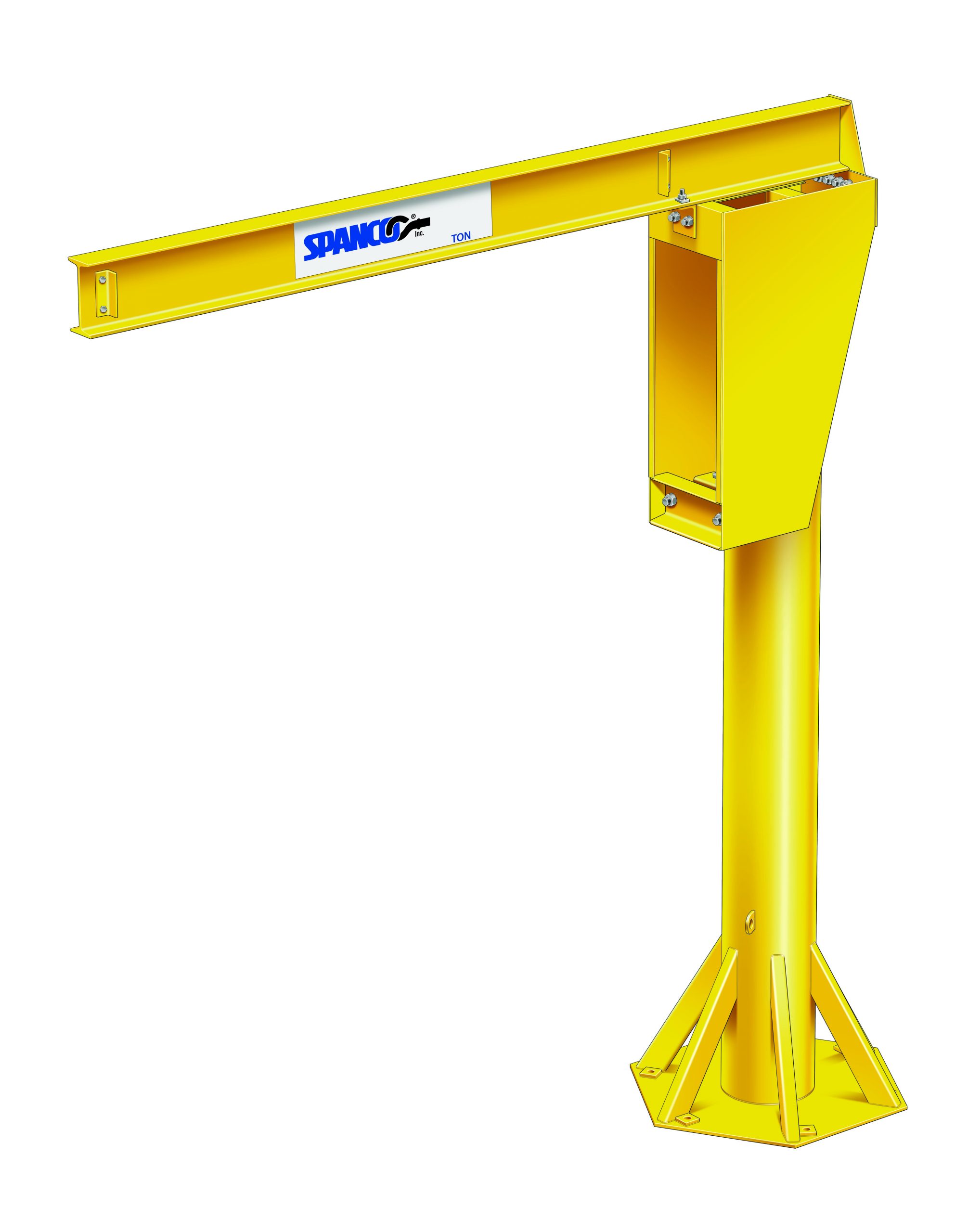 Loadhook offers a variety of jib cranes including cantilever jib cranes, wall bracket jib cranes, and more. Jib cranes are a low cost alternative solution to overhead crane systems.
Wall Mount Spanco Jib Cranes are economical solutions to moving and lifting heavy loads around a workstation or under larger overhead cranes. Spanco jib cranes can be provided as wall cantilever jib cranes or wall bracket tie rod supported jib cranes. They are a low cost alternative solution to overhead crane systems that require substantial investment in a bridge crane and runway structure. Spanco jib cranes are well suited for use in machine shops, assembly operations, work stations, maintenance tasks and general lifting applications found throughout the manufacturing, distribution and service industries.
Harrington electric chain hoists, Yale electric chain hoists or Harrington hand chain hoists can be installed on a Spanco jib crane to provide an economic workstation lifting tool. A tight-wire festoon system can be ordered with your Spanco jib crane providing power to an electric chain hoist as it moves along your jib crane beam. Other options available for your Spanco jib crane include rotation stops, motorized jib crane movement and custom configurations.
Here at Loadhook.com you can purchase Spanco wall cantilever jib crane or a Spanco wall bracket tie rod supported jib crane. All steel models can be ordered at various spans and capacities. You will find a comprehensive selection of jib cranes with options pricing on-line for creating custom configurations that suit your lifting applications. If you require assistance, please contact Loadhook.com and ask to speak to an application engineer who will be glad to answer your questions and guide you through the selection process.
Before completing your purchase from the Loadhook.com Store, check out shipping policy and other Loadhook.com customer service information.