Aluminum Gantry Cranes - Spanco "A" Series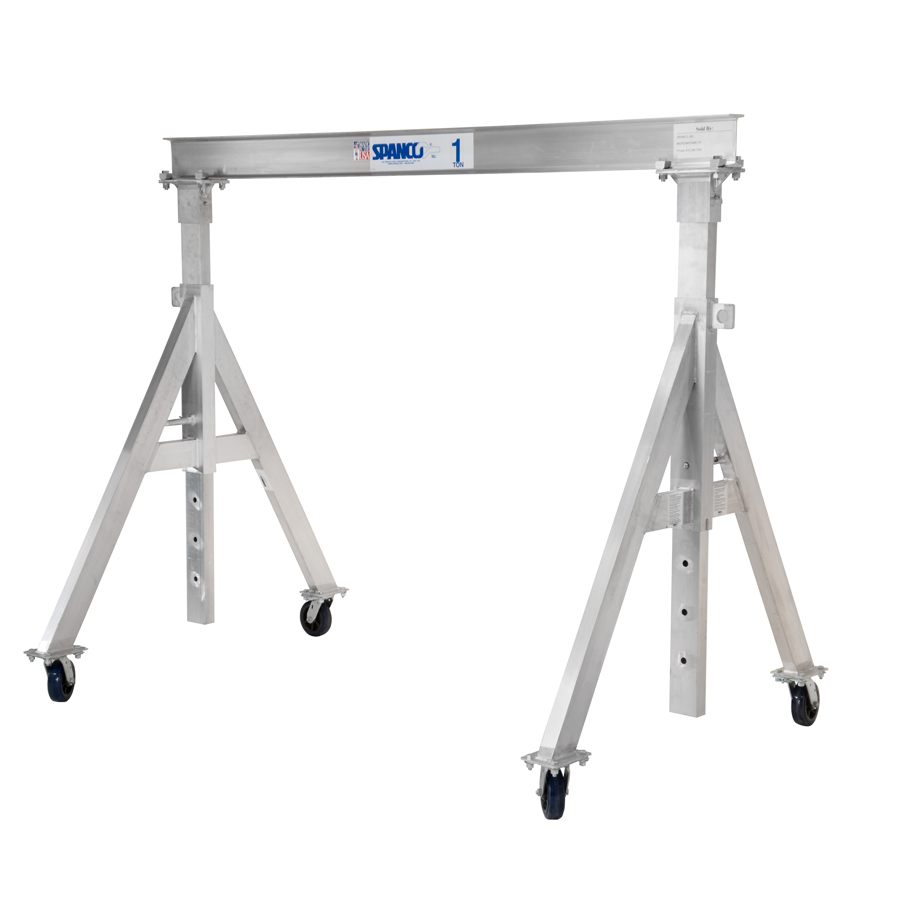 Spanco "A" Series Gantry Cranes aluminum construction offer an economical solution to moving and lifting heavy loads. These aluminum gantry cranes include adjustable height and span. The Spanco Gantry Crane is the standard for design in the industry, and for over 30 years have been designed to provide dependable, durable lifting solutions built in accordance with CMAA, AWS and OSHA.
The Spanco "A" series aluminum constructed gantry crane is available on-line from 1/2 ton to 3 ton capacity and spans up to 19'. Available heights range from 6' to 12' under beam height.
No products were found matching your selection.